Monday, April 22, 2019 / by Krysia Piechowski
If you turn on HGTV or open a Good Housekeeping magazine, you are bound to hear or read about "modern farmhouses." Is this style of home and interior design just a fad, or is it here to stay?
Originally, farmhouses were characterized as functional and sturdy, typically situated on agricultural land. Farmhouses are beautiful in their straightforward design with little ornamentation and a focus on natural materials, solid construction, and classic colors. Other common elements of this classic style are wraparound porches, larger kitchens, a semi-open floor plan, and a centralized Great Room for family gatherings.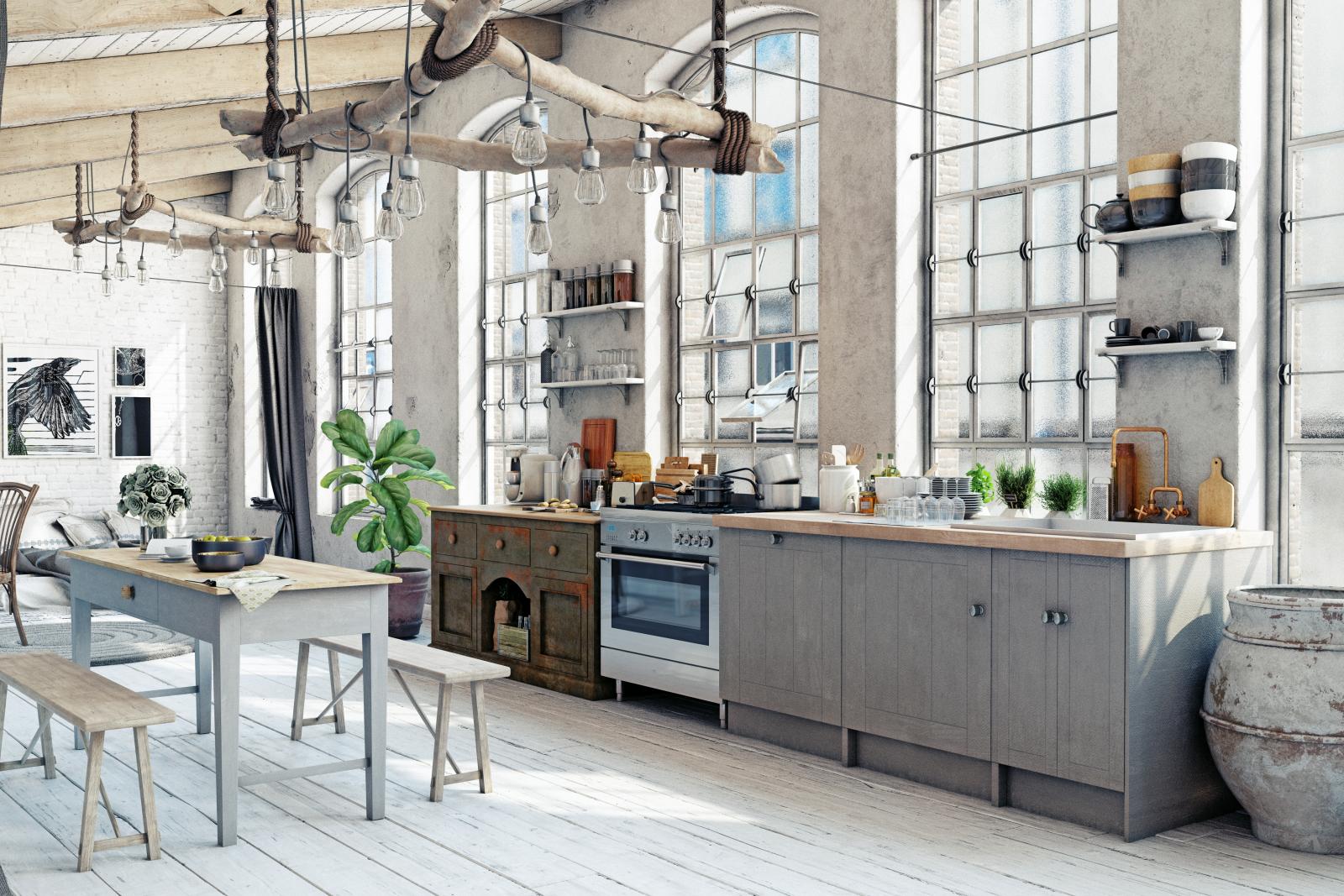 In 2019 however, many homeowners desire these style elements, no matter where they live. From suburban single-family homes to city lofts, the "modern farmhouse" aesthetic has gained popularity and doesn't seem to be budging. Why has this happened?
According to Google Trends, the search term "modern farmhouse" started gaining popularity around 2015. Likely due to the growing viewership of shows like HGTV's Fixer Upper and trends on Pinterest. Even large home furnishing retailers have jumped on board, creating furniture, appliance, paint colors, and more, specifically to fit a "modern farmhouse."
We think this trend is here to stay. Not only does this classic look evoke a home's coziness, but it also appeals to a feeling of nostalgia for multiple generations. As a blend of both country and industrial design elements, many families feel that this style is neither masculine nor feminine, and the classic design will stand the test of time.
While not every home or budget can accommodate a wraparound porch, some cornerstone elements of this design style can be incorporated at a more reasonable price point. Consider adapting to an open floor plans characterized by wide entryways and high ceilings or large windows or change aspects of an eat-in kitchen to include an apron sink or butcher block countertops and wide planked natural wood floors. Out with the trendy (and pricey) mirrored glass tiled backsplashes, and in with the timeless (and budget friendly) ceramic subway tiles.
Whether you live in a housing development or on a city block, you can still incorporate and enjoy design elements of a modern farmhouse in your space. Through your paint color palette, light fixtures, flooring or furniture, you can transform your sweet home into a farmhouse oasis! If you want to get started on any of these upgrades today and are interested in refinancing to do so, please give us a call!
---